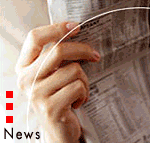 FOUR CORNERS BROADCASTING
TOPICS OF COMMUNITY INTEREST ADDRESSED

EDUCATION Dolores School systems are always striving to provide top quality education and athletic programs. We have worked with programs with in the school such as EPYCS, FFA, Dolores High School football and Dolores High School basketball. We also provide public service announcements as well as the daily school breakfast and lunch menu.
TRANSPORTATION Tough times in the national, state, and regional economies, as well as other competing infrastructure expenditures locally, have let to the regional transportation network in all aspects not keeping up with the rest of the development and growth in the area. This problem was addressed through news, public service announcements, and live public interviews.

GROWTH_&_DEVELOPMENT The unforeseen growth and development of residential and commercial properties in Montezuma County has led to situations never before encountered in our community. We recognized and addressed the problems through public service announcements and live public interviews.


TOURISM With Montezuma County in one of the lowest income brackets in the state, the importance of tourism all year long is imperative to the local economy. We explored this issue through public service announcements.